Routine cleanings and examinations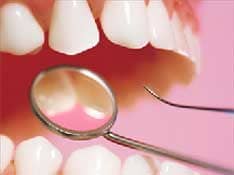 Routine cleanings and examinations are the best defense against dental disease. The Manhattan Dentist, Dr. Binder not only checks his patients for dental decay and periodontal (gum) disease, but he also regularly examines for any signs of oral cancer.
Scaling and root planing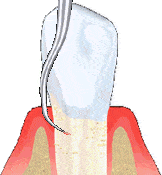 Scaling and root planing are non-surgical procedures in which the hygienist removes plaque and tartar from below the gum line. Root surfaces are cleaned and smoothed with specially designed instruments. It is important to remove the plaque and tartar from the pockets. Bacterial toxins irritate the gums, and plaque and the rough surfaces of tartar are a breeding ground for bacteria.
Preventive services and products available in our office include:
Routine cleanings
Comprehensive and routine oral examinations
Oral cancer screening
Computer-assisted periodontal charting
Dental sealants
Fluoride treatments
Digital (low exposure) X-rays
Sonicare® electric toothbrushes
Night guards
Athletic mouth guards
Caries Risk Assessment: Decay Prevention
How susceptible to decay are you?
Did you know that dental decay is a disease?
During your visit to Dr. Binder's office, your individual caries risk will be assessed. This is a dynamic state that can change with age, health and the medications you might be taking.
At your initiaand continuing care check up and cleaning appointments, both your medical history and carries risk will be reviewed.
Beyond brushing and flossing, there are rinses, fluoride varnishes, special tooth pastes, and Xylitol gum and sucking candy that can help reduce and reverse the decay process.
If needed, an individual recommendation will be made.
Prevention is the corner stone to long-term dental health.
Call the Manhattan Dentist today at (212) 867-2730 and make an appointment for a Preventive Dental Care consultation!