David Binder, DDS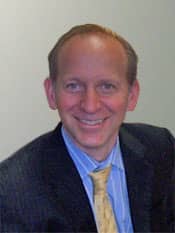 Dr. Binder has been practicing general dentistry for over 25 years and has been in group practice in New York since 1984.
Dr. Binder was a clinical assistant professor at the New York University College of Dentistry - Department of Continuing Dental Education, where he taught chair-side practice and lectures on "Implantology: Surgical and Prosthetic Treatment" to other dentists.
A Diplomat of the Academy of Dental Sleep Medicine and one of New York City's experts on treatments for sleep apnea and snoring, Dr. Binder has over 17 years of experience treating sleep apnea. Dr. Binder also lectures on snoring and sleep apnea treatment.

Dr. Binder completed his undergraduate education at Washington University before receiving his dental degree from New York University College of Dentistry. His post-doctoral training included a residency at Albert Einstein College of Medicine, Bronx Municipal Hospital.
Teaching for over 25 years has allowed Dr. Binder to keep a finger on the pulse of new developments in the field, staying abreast of the latest treatments so he can offer patients the best dental care available.
In addition to his clinical appointments, Dr. Binder maintains memberships in several professional societies, including:
---
Rebecca Binder, DDS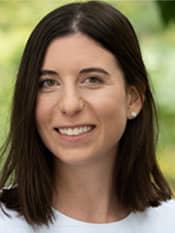 Dr. Rebecca Binder grew up in Scarsdale, New York and graduated from Edgemont High School. She completed her undergraduate education at the University of Rochester, earning her bachelors degree in biology with a minor in religion. Dr. Binder's interest in the sciences, compassionate nature, and innate ability to work with her hands, led her to pursue a career in dental medicine. She spent an additional four years in upstate New York, graduating from the University at Buffalo School of Dental Medicine. During her time in dental school, Dr. Binder was successful at integrating an Oral Appliance Therapy for Obstructive Sleep Apnea course into the fourth year curriculum. She is trained to treat patients who have been diagnosed with Obstructive Sleep Apnea and lectures to various dental residency programs to increase awareness about Oral Appliance Therapy. Dr. Binder completed her General Practice Residency training in New York City at New York Presbyterian Hospital/Weill Cornell and Memorial Sloan Kettering Cancer Center.
Dr. Binder is Invisalign® certified and excels in all aspects of cosmetic dentistry, including crown and bridge, veneers, bonding, and implant restorations. She offers root canal therapy, extraction/bone grafting, and as a family general dentist, treats the pediatric population into adulthood.
In her personal time, Dr. Binder enjoys yoga, skiing, knitting, and spending time with her family and friends.
She is a member of:
The American Dental Association (ADA)
New York State Dental Association (NYSDA)
New York County Dental Society (NYCDS)
American Academy of Dental Sleep Medicine (AADSM)
American Academy of Sleep Medicine (AASM)
Dr. Binder has a gentle touch, is dedicated to her patients, and committed to lifelong learning and research.