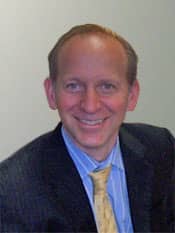 Dr. Binder has been practicing general dentistry for over 25 years and has been in group practice in New York since 1984.
Dr. Binder was a clinical assistant professor at the New York University College of Dentistry - Department of Continuing Dental Education, where he taught chair-side practice and lectures on "Implantology: Surgical and Prosthetic Treatment" to other dentists.
A Diplomat of the Academy of Dental Sleep Medicine and one of New York City's experts on treatments for sleep apnea and snoring, Dr. Binder has over 17 years of experience treating sleep apnea. Dr. Binder also lectures on snoring and sleep apnea treatment.

Dr. Binder completed his undergraduate education at Washington University before receiving his dental degree from New York University College of Dentistry. His post-doctoral training included a residency at Albert Einstein College of Medicine, Bronx Municipal Hospital.
Teaching for over 25 years has allowed Dr. Binder to keep a finger on the pulse of new developments in the field, staying abreast of the latest treatments so he can offer patients the best dental care available.
In addition to his clinical appointments, Dr. Binder maintains memberships in several professional societies, including: