Dr. Binder is a Diplomate of the American Academy of Dental Sleep Medicine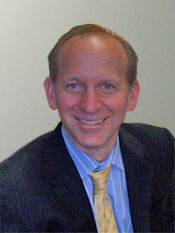 Manhattan Dentist David Binder, D.D.S., dedicated his practice to public service by educating the public about the dangers of Snoring and Sleep Apnea. Dr. Binder is a Diplomate of the American Academy of Dental Sleep Medicine. He has been recognized for having special qualifications to treat Snoring and Sleep Apnea by offering Oral Appliance Therapy (OAT) to his patients. Snoring and Sleep Apnea are dangerous afflictions that affect not only those who suffer but the people around them and the general population.
Since 1992, Dr. Binder has recognized the enormity of the public health crisis created by the approximately 20 million people in the United States who are undiagnosed. Both conditions can be signs and causes of high blood pressure, coronary artery disease, diabetes, erectile dysfunction, and depression – not to mention daytime drowsiness, which can be deadly for drivers, pilots, passengers, and others. "It's a privilege to offer OAT to patients who previously suffered from these not-so-silent afflictions," says Dr. Binder, "and the appreciation shown by those whose lives have been so markedly improved by OAT is quite gratifying."
In an effort to reach beyond his patient base, Dr. Binder, "The Manhattan Dentist," also lectures on the topic and has established a special Sleep Apnea section on his website to address the issue of sleep apnea and Oral appliance therapy for obstructive sleep apnea.
Dr. Binder operates Dental Sleep Apnea NY and is affiliated with several sleep centers, including New York University – Bellevue Sleep Disorders Centers and Mount Sinai Medical Center – Department of Sleep Disorders. Dr. Binder teaches OAT to dentists at the New York University College of Dentistry (NYUCD). Dr. Binder is a member of Snoring Isn't Sexy®, an organization that brings awareness to the public about dentistry's role in the recognition and treatment of snoring and Sleep Apnea.